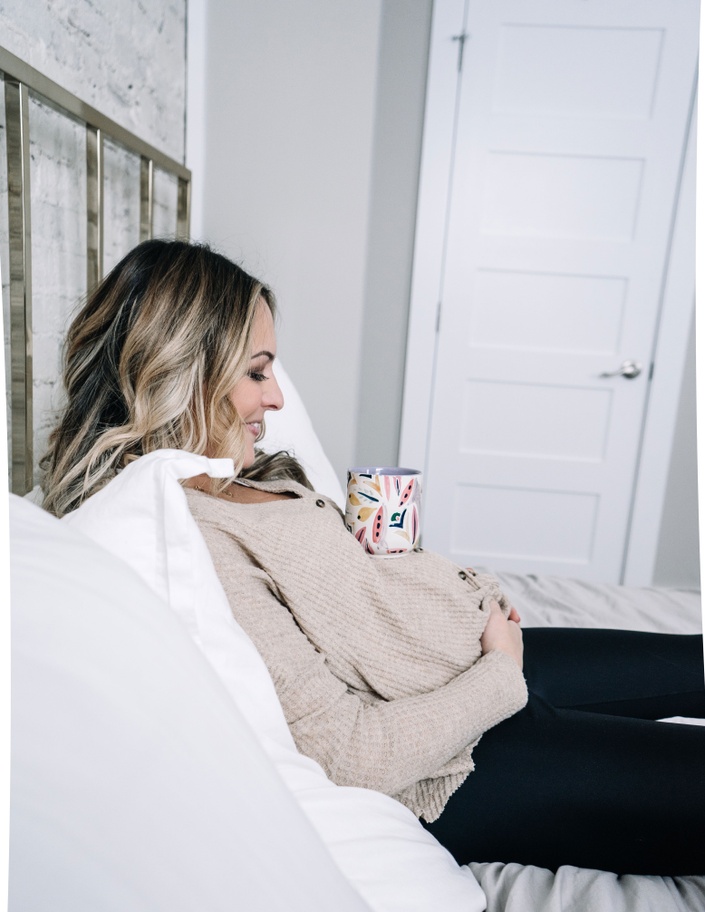 mama connect
become super-mom - how to reclaim your confidence & find balance as a mom without losing your mind
This is my signature self-paced online membership for anyone looking to do self-work around creating a healthy and balanced life, through a thoughtful approach and private group. Reclaim your confidence and find balance without losing your mind. With this set up, I am giving you continual access to do this work regularly and consistently.

---
*****course is on an open enrollment schedule - you can join anytime!*****
---
MAMA CONNECT MEMBERS HAVE:
Defined their wellness
Found connection with their bodies
Figured out their desired feelings
Re-framed how they interact with others
Designed their career or inspiration point
Made an energy plan to understand what is possible
Created personal space and time to breathe
Found balance and joy in motherhood
Your Instructor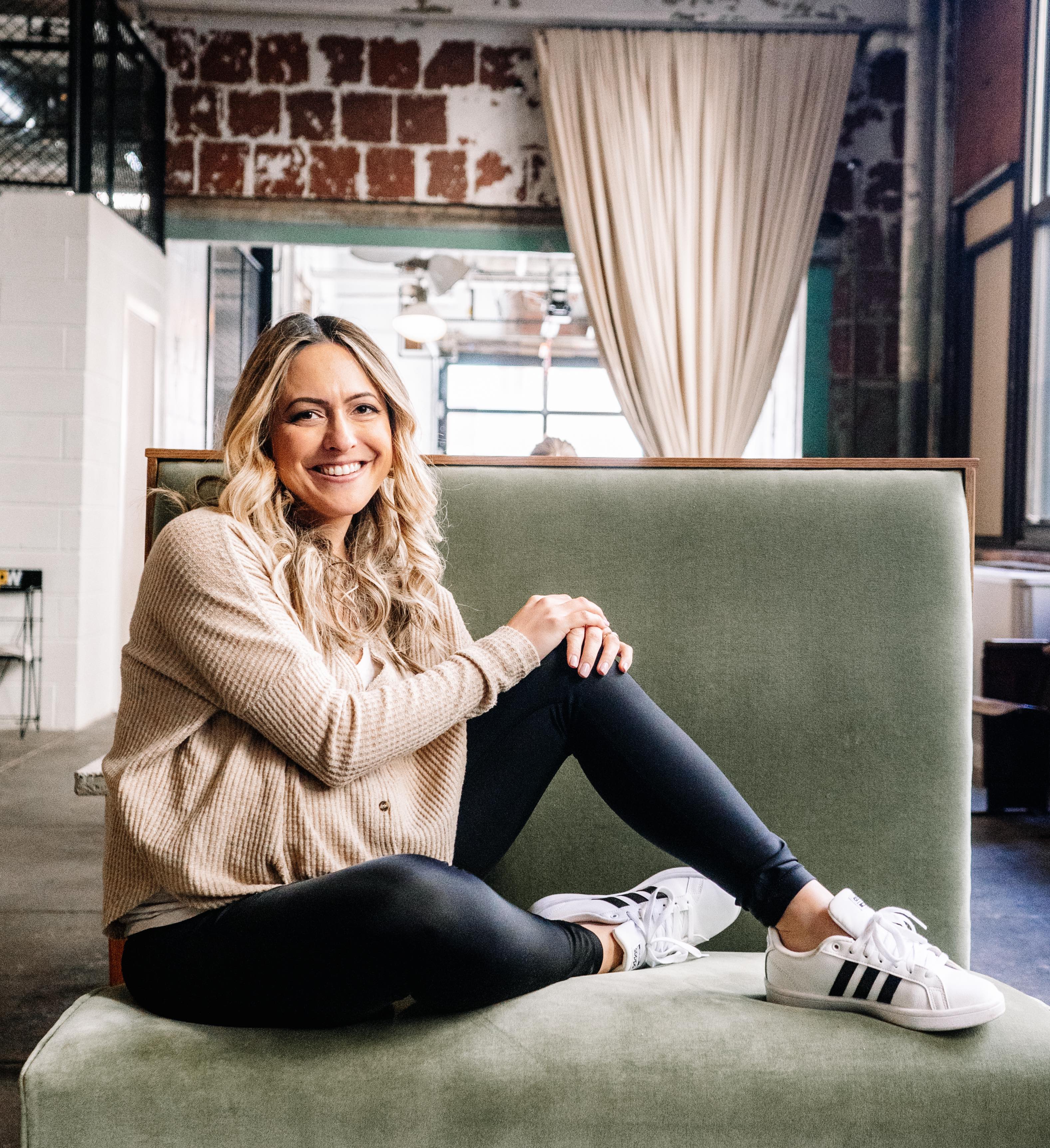 I am a pregnancy and motherhood mentor, positivity ambassador, and mother of 3. After a decade in marketing, I left my well-paid career and found a true calling in leading the way to a balanced psyche and healthier body.
A creative wizard of real and educational moments, I connect with women and guide them through the wonders and struggles of motherhood. When I'm not working, you can find me on coffee dates, snuggling with my girls, planning the next GOOD Fest and enjoying sour gummies.
My training is centered in coaching, nutrition, hormones and energy work. Truly, my work is rooted in real talk and real life. I completed a one-year program in 2013 with the Institute for Integrative Nutrition, a 6+month hormone apprenticeship with Nicole Jardim, and Reiki Level One.
Course Curriculum
OPENING NOTE
Available in days
days after you enroll
How to Use
Available in days
days after you enroll
Section 1: SELF
Available in days
days after you enroll
Frequently Asked Questions
SO WHAT DO I GET WHEN I BUY EXACTLY?
1. Access to a private membership site. This site has 5 modules of training tied to 5 specific areas of your life: SELF, +WELL, BODY, OTHERS and YOUR WORK & INSPIRATION. 2. Thoughtful prompts and homework to explore each of these areas in more detail as they relate to you. 3. 5 guided meditations created specifically for this program and the areas we are working on together. 4. All of my bonus content to explore beyond the coursework - 10 Tips for Better Sleep, my (re)Fresh Clean Eating Program, and over 100 pages of recipes. 5. Access to my private facebook community. I pop in daily to help you with motivation and support. Most importantly, here, you will have the ability to collaborate with other like-minded moms and moms-to-be. This is so important.
I'M NOT YET A MOM - or - I AM PREGNANT, WOULD I GET VALUE FROM THIS PROGRAM?
100%. This program was developed over the last 10 years of my life. I was not a mom for half+ of that time, and pregnant for a lot of it as well! I've finally put together everything I have learned over these important years to help with anxiety, inspiration, kids, pregnancy, joy, balance, motherhood, and everything in between. If you are on the path to motherhood in some way - including fertility struggles, conception, thoughts of having kids, pregnancy - I think you will find a home here.
IS MY PAYMENT SAFE?
Yes, of course! I integrate with Stripe and PayPal, two of the most secure payment gateways on the internet. Stripe is an industry leader for simplicity and security and PayPal … well, it's PayPal!
DO YOU HAVE A RETURN POLICY?
Due to the fact that this is a digital product and there are scammers out there who simply buy these types of products only to digest the content and return it, I do not offer an "official" return policy. I have poured my heart, soul and MONEY into creating and testing this program to ensure that it is simply amazing. That being said, it is my internal policy to never take anyone's money where it is not deserved and to always operate with the utmost authenticity and respect. Every case is unique and this is by no means a guarantee, but, if you join the program, go through the material, apply it, can show me that you have done the work and are still unsatisfied - just contact me and we can always come to a resolution. To put your mind at east - to date no one has asked me for a return of any of my products.
DO YOU OFFER OTHER PRODUCTS AND SERVICES?
Yes! I offer 1-on-1 mentorships for women looking to work together on a deeper, more personalized level. You can find more information on this offering here. If you are interested in exploring this, or if you have any questions that weren't answered in this FAQ, please email me at
[email protected]
MY GOAL IN MY WORK - IS TO MAKE YOU FEEL LIKE SUPER-MOM.
Seemingly we have it all - family, partner, job, house with a yard - but are truly just keeping it all together! Stressed out, with no time for ourselves, and on top of that - don't look or feel like we used to pre-kids. Our lack of drive and inspiration to do more and be better for US is missing. We fall more and more into someone who we do not recognize and this starts to affect the relationships we have not only with our self, but with those around us.

I've been working on this for 10 years. I'm not a magician, but I've figured out some really good self-work, that really delivers.
We are LOOKING for permission to say YES to ourselves.
We want JOY, COMMUNITY, SELF-CARE and INSPIRATION to find balance in motherhood.

"Before I even became a mom-to-be, I knew Jess would be my go-to resource for all things motherhood. I've watched her juggle growing her family and her biz, all while maintaining her own cool sense of self. She may be totally in-the-know for all the super trendy wellness things, but what I love about her is that she keeps it all real. And practical. And honest. I've consulted her on how to prepare for baby and how to juggle being a new mom with growing my own career. I love her fresh, easy, and non-judgmental approach. I'm so, so happy that she's on my support team as I embark on this journey!"

"I worked with Jess throughout my pregnancy and she was an invaluable source of support from everything on how to combat morning sickness to a postpartum plan. She filled in all the blanks on things not covered at the doctor's office and helped me approach my pregnancy in holistic way. In addition to helping me through pregnancy, Jess also provided a solid foundation on eating and stress management that I will continue to carry with me."

"Jess was there as a support system, inherently knowing when we would need to switch gears to focus on my mental health as opposed to my physical health. She became not just a nutritional guru, but an ally and even more so, a friend that I looked forward to speaking with every other week. It was so easy to chat with her during the lessons – to admit when I messed up and to receive encouragement rather than scolding.
When it was all said and done, I lost 25 pounds, found a new perspective on health & wellness, and gained a child! I learned tips to living a healthy life that I'll carry forward with me, tips that are common-sense and easy to implement. As cliché as it sounds, this is not a diet; it's a lifestyle, and it's one that I will carry forward with me through this pregnancy and beyond. I really can't thank Jess enough for her tireless work and championing of someone like me – someone who's got a lot of flaws and cracks beneath the surface. If I can find success and finally live a healthy life through this program, anyone can. While I can't say that my results would happen to everyone, they happened to me, and it's made all the difference in the world."